Nesling Balcony Product
A sunscreen without drilling!
A Flex Frame in combination with a Coolfit Roller Blind creates a balcony awning in no time. The Flex Frame consists of two posts with one intermediate arm and should be clamped between floor and ceiling. You can even mount several Flex Frames next to each other with our Connection Post. Suitable for all Coolfit Roller Blinds from 148 cm.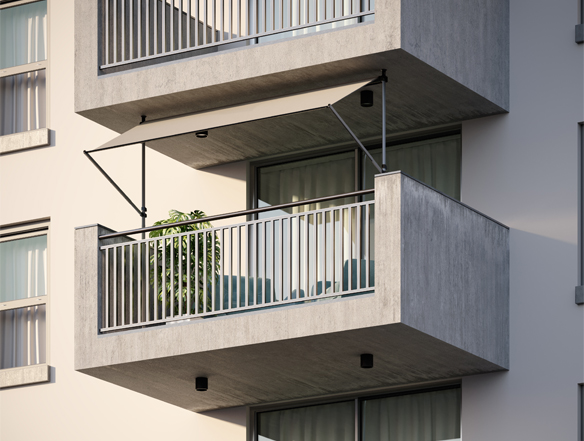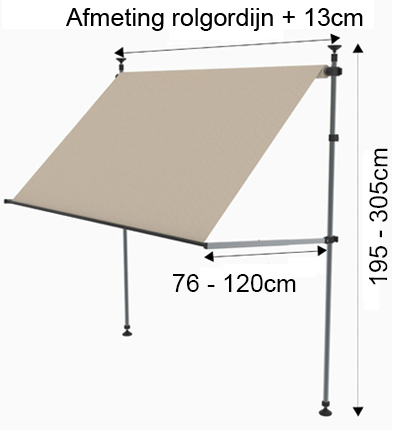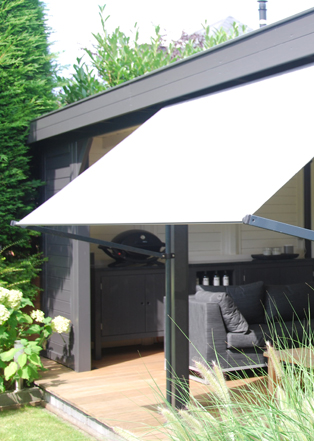 Flex frame
Balcony Awning
| Article number | Colour | |
| --- | --- | --- |
| N100-021-100 | | |
Click here to order through our Retailers
$ 699,99
Connection Frame
Balcony Awning (single post)
| Article number | Colour | |
| --- | --- | --- |
| N100-021-101 | | |
Click here to order through our Retailers
$ 329,99
Nesling Balcony Product

specifications
The Flex Frame consists of two posts, and a horizontal bar
Suitable for all Roller Blinds 148cm or bigger
Height adjustable between 195 - 305cm
The width is determined by the size of the Coolfit Roller Blind
Use the Connection Post to connect two Roller Blinds of more
For the Coolfit Roller Blind specifications look here